Core Team

Living Spirit is run as a social enterprise. It was founded by Rev Sam Wernham and has grown from small seed groups started over 20 years ago.
Over the years Sam has been joined by some wonderful colleagues as Living Spirit continues to grow and change. Here are some details about the current core team…
---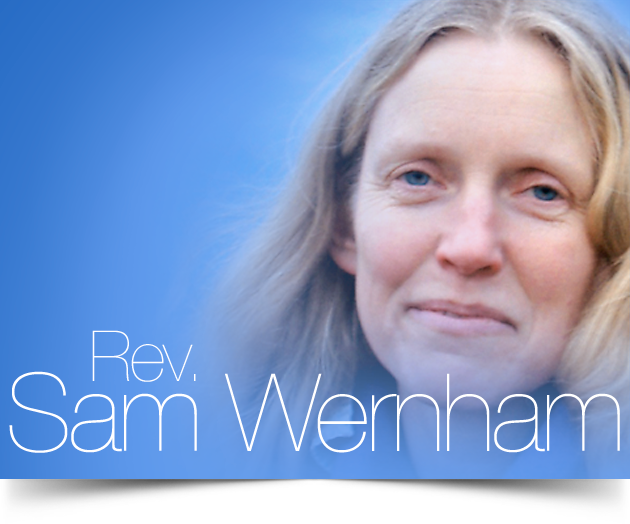 Sam has been committed to spiritual work over the last 30 years and since her early twenties has run retreat houses, led workshops, facilitated groups, given guided meditations, hosted many gatherings and made many cups of tea…
She was brought up in a liberal, christian family and spent her childhood in their Kentish apple orchards and riding horses on the Eridge Estate. She learnt much from her mother's skill as a professional craftswoman and adult educator. From her father she inherited a love of ideas and literature, which she studied at Sussex University. Organic gardening, time in nature and wilderness and a concern environmental issues have remained central throughout her life.
From her late teens she has deeply explored other faiths, especially Buddhism, Druidry and Jewish & Christian Kabbalah. In her Dharma days she travelled in Ladakh and Zanskar and studied at the Tibetan Library in Dharamsala, she practised Zen at Tassajara Zen Mountain Centre in California and Vipassana and Mindfulness at Sharpham and Gaia House, spending over a year in retreat and as a manager. She has been a long term member of Order of Bards, Ovates and Druids, having completed their Bardic Grade. She studied Kabbalah with both Christian and Jewish teachers and in the Western Mystery Tradition and in 2000 she became a tutor with The Kabbalah Society. Having set up Living Spirit she studied interfaith ministry and spiritual counselling and in 2003 was ordained at the One Spirit Interfaith Foundation and remains committed to promoting peace and interfaith understanding.
After ordination she went on to complete four years professional development with the Scottish Episcopal Church, including studying theology at Aberdeen University. She worked as a pioneer minister to collaboratively create Future Church in her local community in the Highlands of Scotland and, alongside her inter-spiritual ministry, remains committed also to established Church.
As part of her ministry Sam works as a spiritual counsellor and mentor and with her colleague, Marie Beresford, offers CPD trainings in depth psychotherapy. She has recently completed an MA in Mindfulness based Psychotherapeutic Practice with the Karuna Institute and Middlesex University and is currently preparing for doctoral research with Canterbury Christ Church University.

Sam is the founder of the spiritual, social enterprise Living Spirit which focusses on western spiritual wisdom through courses and events run by  Open Spirit and  Wild Church. She loves the creative arts, especially myth and storytelling and is a pioneer of the ancient art of trance telling. She is also developing her exploration of sacred art and especially icon painting and attends courses with with the Prince's School of Traditional Arts in London. Alongside her spiritual and creative work she has raised a family, including home schooling and created several eco homes and organic gardens. She now lives in Dartington with three cats and her younger son, Tam,
---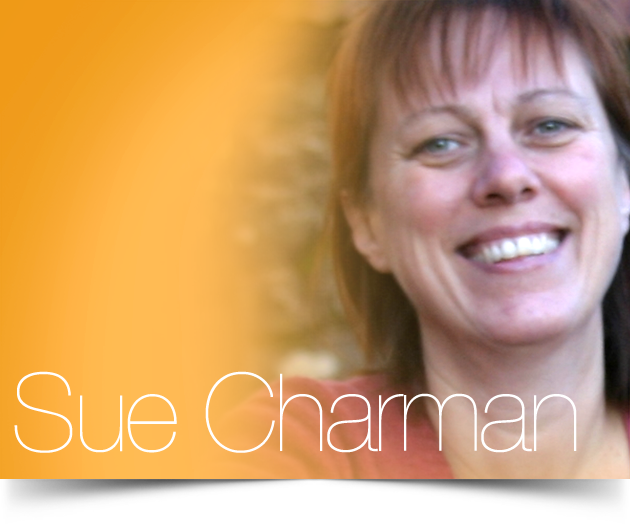 Sue writes… "I first met Sam in 2000 when, with my family, I was building an eco-house (featured in Series Two of Grand Designs) and Sam worked with me to envisage the space through meditation.
I was brought up in rural Kent next to a large and wonderful woodland and read English at St Hugh's college, Oxford before embarking on a 20 year career as a theatre director and writer (and occasional performer) in community theatre, in London, Southampton, Edinburgh and France, where I lived for 5 years.
My passions include shadow puppetry and storytelling both of which I developed at the South Devon Steiner school, along with Sam, from 2001 – 8, while both my boys were pupils there.
Sam and I joined the Westcountry School of Myth, run by Martin Shaw in 2008, and spent wonderful weekends in the wild for two years before deciding to form the Wood Sisters. I've been part of the Circle Group for 11 years and latterly co-ordinating this circle with Sam, alongside co-hosting the Wood Sisters Gatherings, has allowed me to develop as a storyteller and has brought together many strands that are dear to me: myth, meditation, women's wisdom and wilderness. (Along with craft, song, poetry, walking, nature, the sacred, food and good company).
I have just trained as a Clean Language facilitator and can offer one-to-one sessions of coaching as well as running trainings for Clean Learning. I was inspired to train after watching this TEDx lecture by Caitlin Walker.
I am currently studying for the Bardic grade of an OBOD course in Druidry and my current fascination and studies include the ancient Sumerians, (especially Enheduanna) and trees, plants and the moon in all their aspects.
… And no, the eco-house isn't finished yet."
---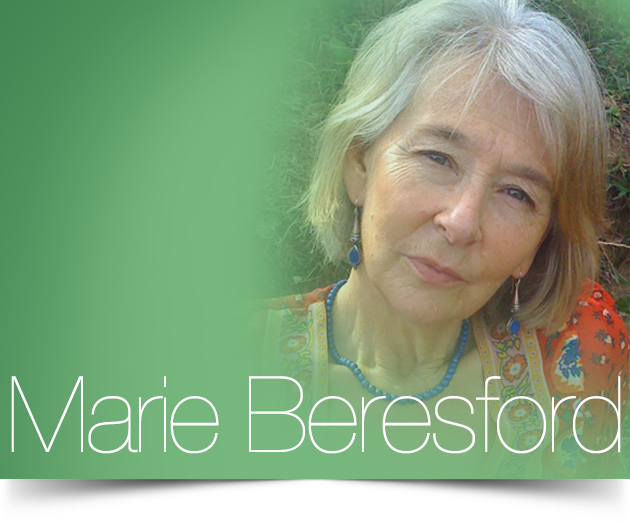 Marie is from New Zealand, spent 10 years in South East Asia and India and has lived in the UK for the past 35 years.
Raised as a Catholic, Marie embraced Tibetan Buddhism in her early 20's in India where she studied for 7 years in Dharamsala with HH the Dalai Lama and his Senior and Junior tutors, as well as other highly respected teachers from that tradition.
In 1992 Marie qualified as a Psychosynthesis counsellor and at that time completed the 2 year study course in the Western Mystery Tradition to gain entry into Dion Fortune's Society of Inner Light.
Marie went onto to become a senior trainer in Psychosynthesis, a system of psychology founded by Roberto Assagioli, a contemporary of Freud and Jung. Marie found that the psychologies of the Kabbalistic Tree of Life and Psychosynthesis were very compatible and uses both as a theoretical background to her on-going therapeutic work.
Marie has also found the Tree of Life a bridge between the theistic beliefs of her early Christian upbringing and the non-theistic beliefs of Buddhism. It remains a vital aspect of her on-going spiritual enquiry.
---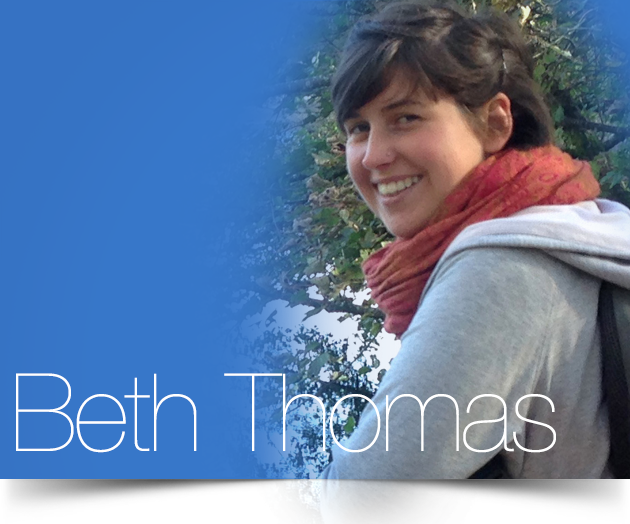 Beth made Devon her home in autumn 2013 when she arrived at Schumacher College to begin a post-graduate degree in Holistic Science. With the open space that the college provides, her seeking quickly turned to a spiritual nature and her questions became focussed on what role spirituality, religious tradition and mythology have in our current state of human-earth affairs.
A passion for the earth arose a few years earlier during her undergraduate studies in Anthropology. Both from her own explorations of life during this time and from anthropological explorations through her degree, she awakened to the human-earth disconnect and the damage caused as a result. This led her to reconnect with the soil through city growing projects and subsequently on various organic farms in Devon, during which time she was led by signpost (literally) to Schumacher College.
With her father an Anglican priest and mother a doctor (now professor), Beth was brought up surrounded by religious debate and enquiry. She felt very separate and critical of the Church for most of her teens and early twenties, but an interest in religious discussion remained strong throughout, as well as a deep yearning for a connection with that something greater that we call 'God'. In the void of connection with Christianity, it was Buddhism that caught that yearning and her spiritual practice has therefore developed mainly through Eastern teaching. Perhaps influenced by the strengthening spiritual connection through Eastern teaching, alongside a renewed appreciation for mythology and a desire to reconnect with her native mythology, her spiritual seeking has tentatively returned home to Christianity. Her passion now lies in digging for gold within her native spiritual traditions – Christianity and Paganism – while continuing to explore teaching from other parts of the world.
Beth is immensely inspired by the work and vision of Living Spirit and feels blessed to have the opportunity to collaborate, explore and learn with it.
---